Les Gorges du Verdon - rive gauche (la Corniche Sublime)
AIGUINES
The Verdon Gorges form the biggest canyon of Europe; it's an area where space and vastness are mixing. In the limestone of Haute Provence plateau, the river dug a 50 kilometres long canyon, 700 metres deep in places.
---
From the village to the Artuby bridge, the Verdon stretches out its dazzling gorges. Follow the RD 71 road, built during 5 years and inaugurated in 1950.
Your first stop at the viewpoint of Col d'Illoire will let you discover, 300 metres lower down, the emerald green ribbon of the Verdon river, and its entrance to the Sainte-Croix lake.
By continuing on your way towards the Artuby river, you will discover the Vaumalle cirque grandiose viewpoint. Its beech plantation is one of the most beautiful of the Var département.
The next step is at the Cavaliers viewpoint, where the terrace of the restaurant gives a breathtaking outlook ; here is the start of the Imbut trail. Then you can go to the Fayet tunnel, highest point of the Corniche Sublime.
Before leaving Aiguines' area, you have to discover the Artuby bridge, thrown on both sides of this small winding river, 180 metres lower down. This bridge is the meeting point of bungee jumping lovers.
Galery
---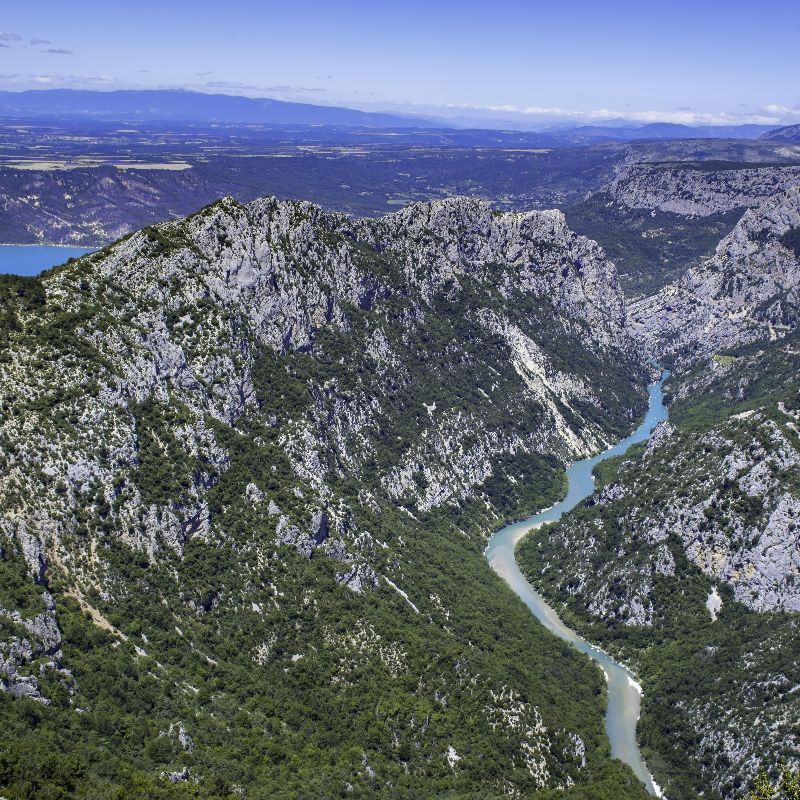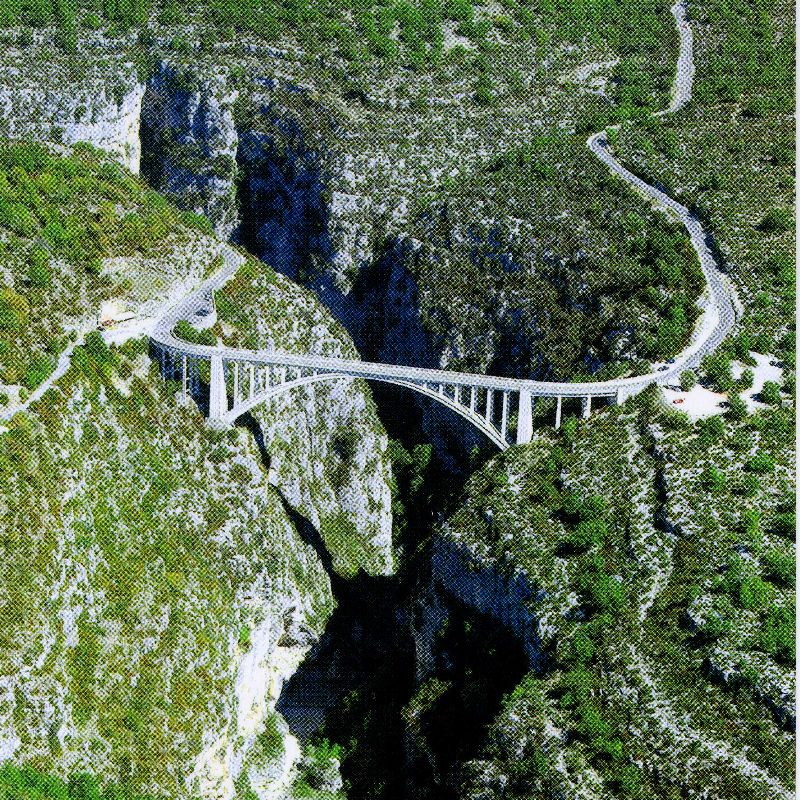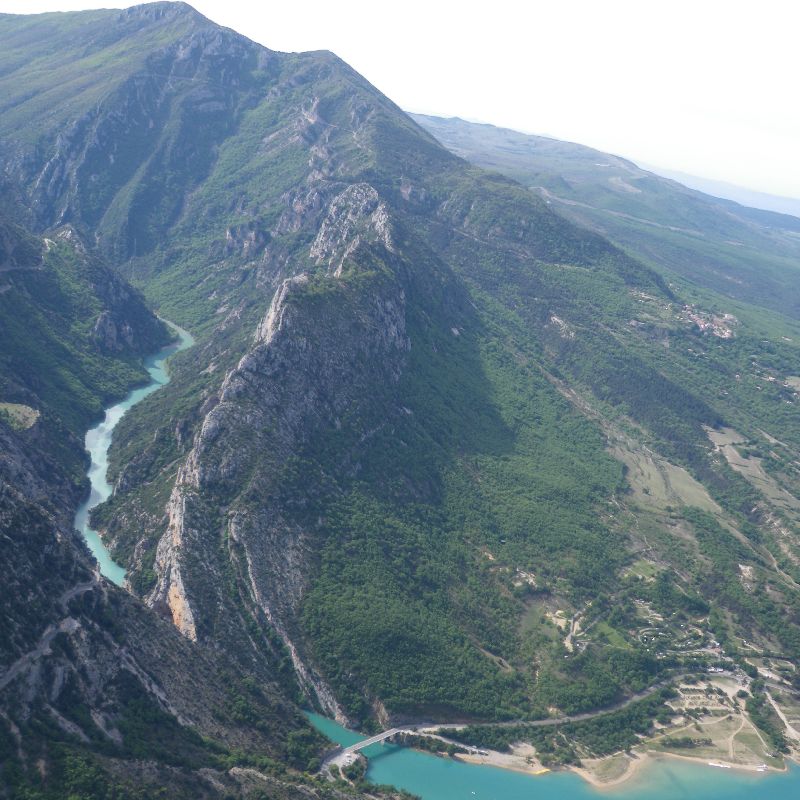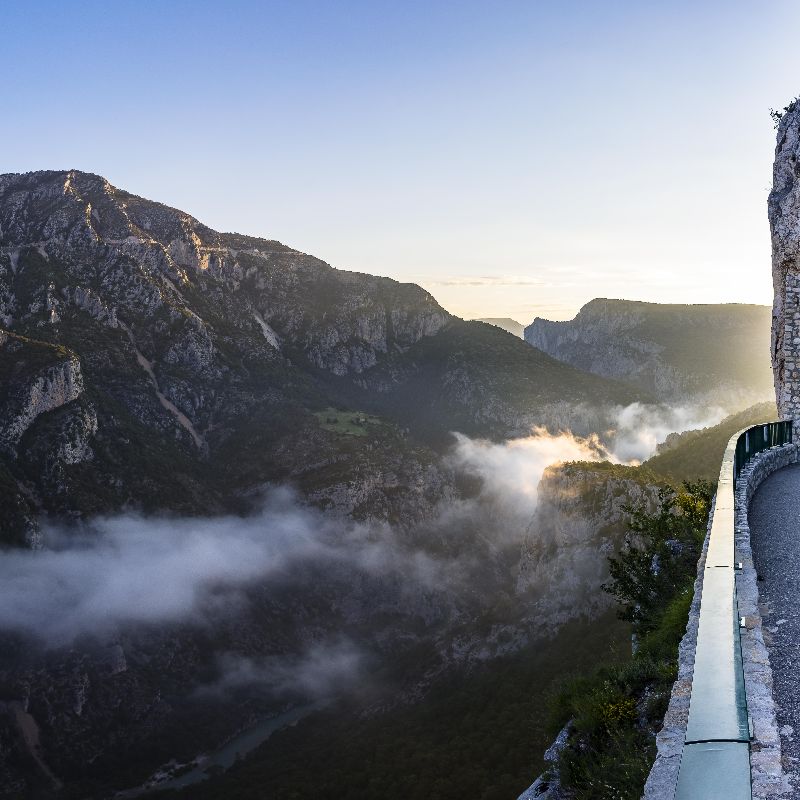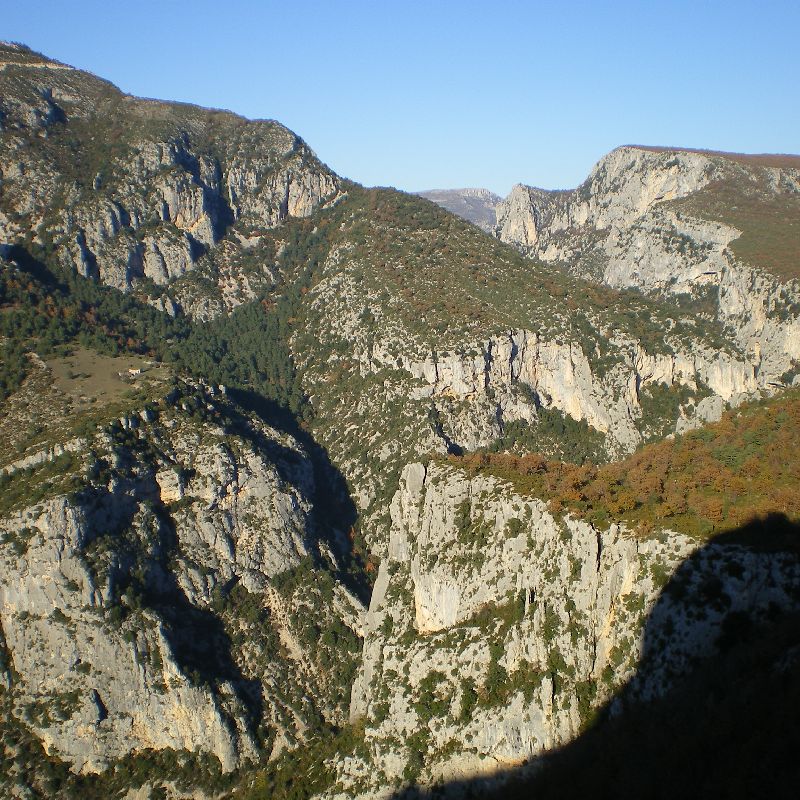 Contact
---
Phone +33 4 94 70 21 64

83630 - AIGUINES
---
Modified from 05/02/2021 by "Office de Tourisme Intercommunal Lacs et Gorges du Verdon".