Bridge of Artuby
TRIGANCE
The bridge over the Artuby was constructed of reinforced concrete between 1938 and 1940 by the company Thorrand and Co. from Nice.
---
The bridge was designed by the engineering office Pelnard-Recognizes and Caquot. It was named thanks to the gorge that allows to cross, linking the two banks of the Artuby, at a place called Mescla, which then flows into the Verdon. It is also called "the Chaulière bridge."
It consists of a single arch of 107 meters and overlooks the river Artuby from a height of 138 meters. This is the highest bridge in Europe for the practice of bungee jumping.
Length: 142 m
main span: 110 m
Height: 182 m
Galery
---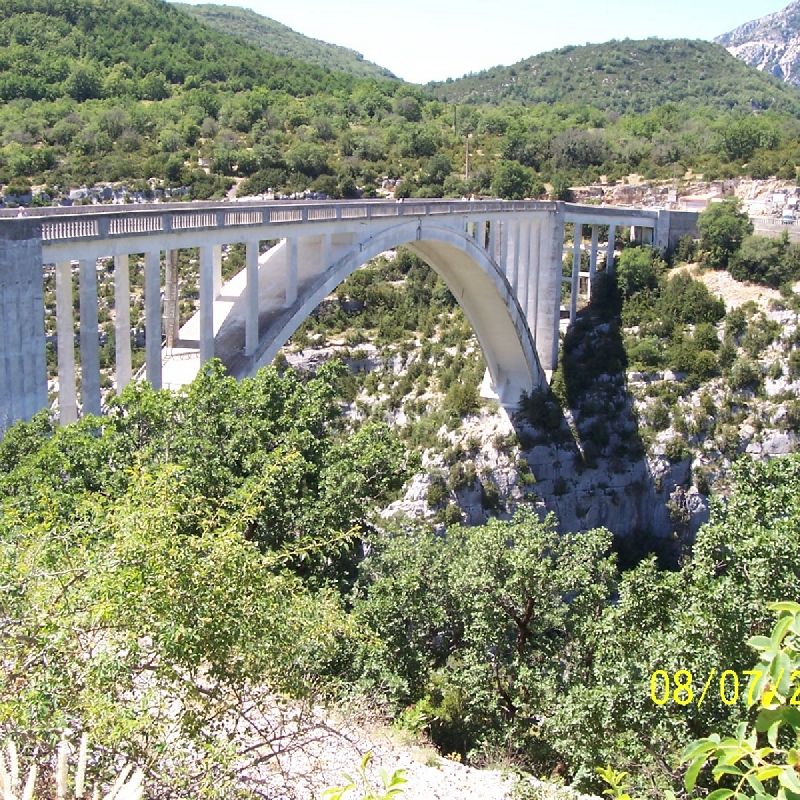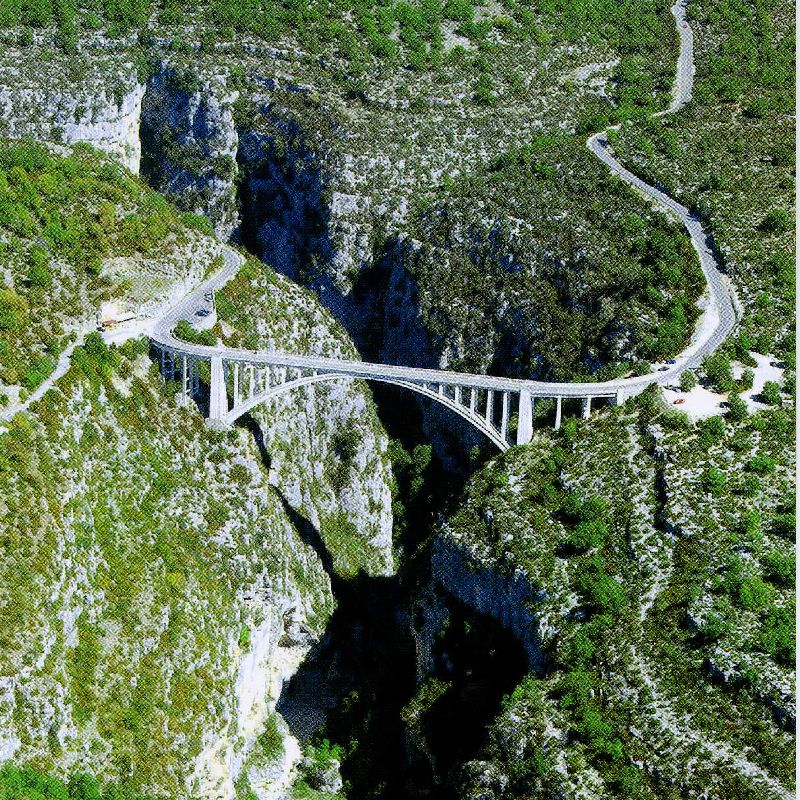 Contact
---
Phone +33 4 94 76 23 20

D71
83840 - TRIGANCE
---
Modified from 25/05/2022 by "Office de Tourisme Intercommunal Lacs et Gorges du Verdon".