Chapel of Our Lady of the Guard
BAUDINARD-SUR-VERDON
Chapel of Romanesque origin, located in the North (NNE) of the village, on a wooded eminence of the canyon of Baudinard.
---
Chapel which sits at the top of a hill called Haute Eouvière.
The sanctuary is located at an altitude of 709 meters above sea level. From this height one enjoys a breathtaking view of the lake of Sainte-Croix-du-Verdon and six departments.
The building would have been built in 1599. There was once a curious calvary which stood in front of the chapel, and whose debris is now deposited inside.
The construction of the chapel dedicated to Our Lady was justified by the inhabitants of the village in gratitude for the protection that the Virgin Mary gave them, hence its name "Notre-Dame de la Garde".
Every year on August 15, the feast of Our Lady of Baudinard takes place. A mass is celebrated in the chapel, followed by a traditional common aioli and various outdoor games.
A legend tells that "A mother, fed up with seeing discord reign between her three daughters, separated them and placed them on top of three distant hills: so she said you will look at each other, but you will not quarrel anymore! These three daughters are Notre-Dame de Puimoisson, Notre-Dame de Beauvoir in Moustiers and Notre-Dame de la Garde in Baudinard" (Mathéron, Le Var folklorique).
Galery
---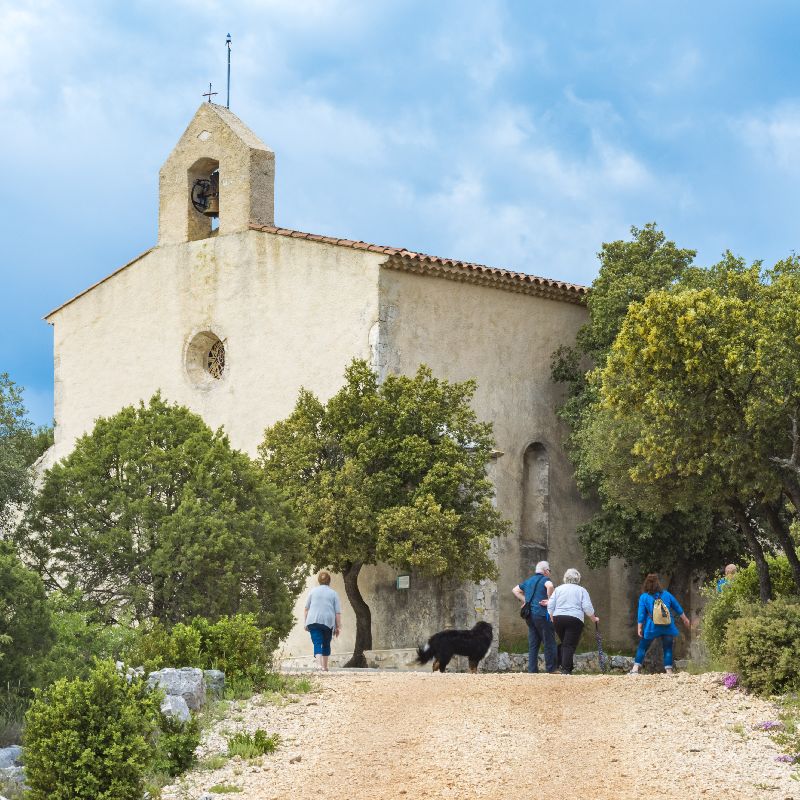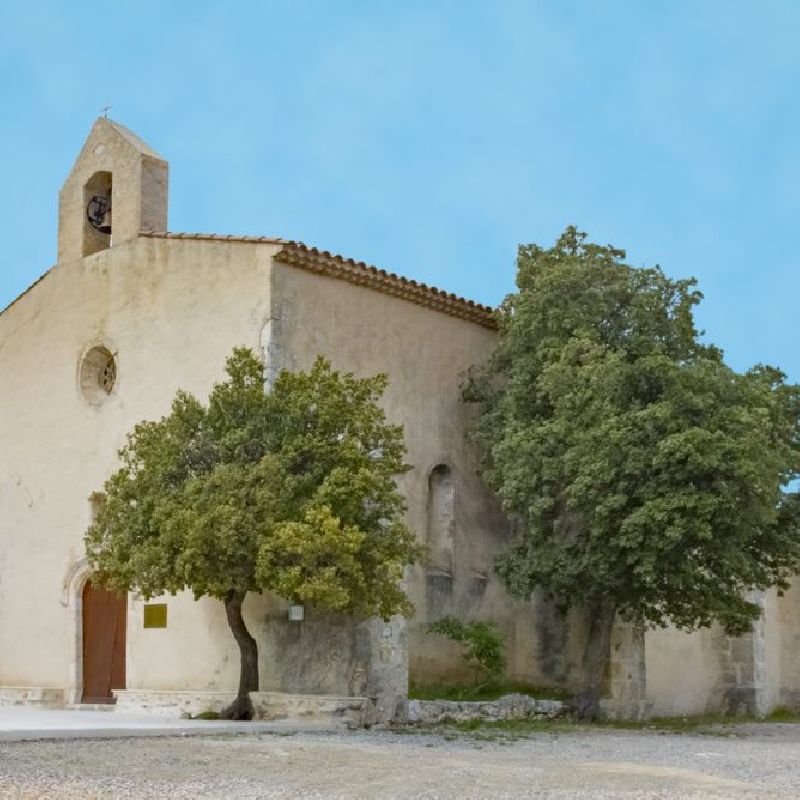 Contact
---
Phone 04 94 70 18 61

Haute Eouvière
83630 - BAUDINARD-SUR-VERDON
---
Modified from 27/01/2021 by "Office de Tourisme Intercommunal Lacs et Gorges du Verdon".