Chapel of Notre Dame de la Roque
MOISSAC-BELLEVUE
Chapel from the 11th and 12th centuries in Romanesque style.
---
Chapel from the 11th and 12th centuries:
Gave its name to the parish (only parish and only church at the time) according to the archives at Saint Victor in Marseille.
It hosted a small community of Cistercians (monks of the order of Cîteaux, reformed branch of the Benedictines, attachment to God, life of ascetic prayer, advocating work as a cardinal value).
On the slope to the south remain ruins of the monks' houses.
Romanesque style: bell tower wall (hidden bell), round-arched vaults, choir and apse with stone roof, many blocked bays (apse and side stand out on the outside) and monumental staircase (at the end of the mass, the faithful go up to the light).
The chapel is still consecrated, it has kept its altar stone despite many lootings, hence the absence of furniture or precious objects.
Under the paved ground (which has been redone), burials of several religious and two "notable" characters son (1774), and father Ricard (1775).
The chapel was renovated in 1980.
Galery
---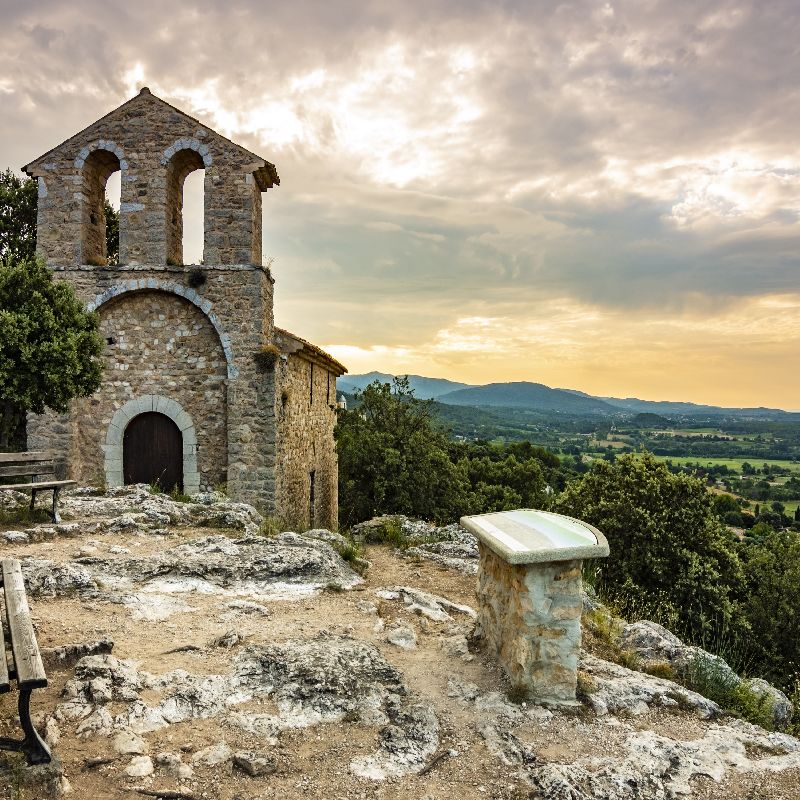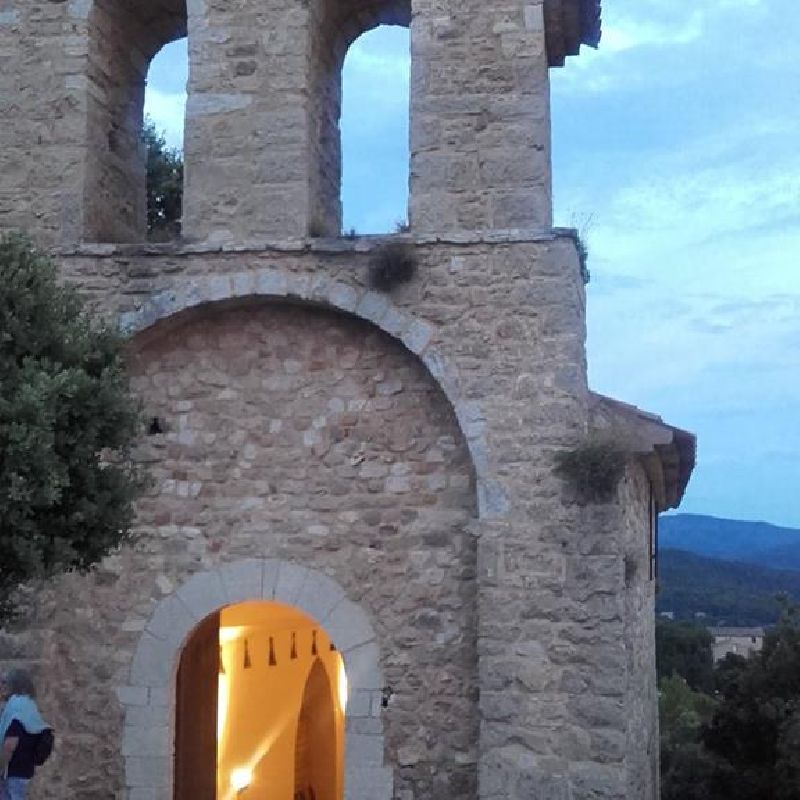 Contact
---
Phone 04 94 70 16 21

Chemin de la chapelle
83630 - MOISSAC-BELLEVUE
---
Modified from 22/08/2023 by "Office de Tourisme Intercommunal Lacs et Gorges du Verdon".