Commemorative stele: aedicula in homage to the resistance fighters who fought in the Second World War.
---
This stele, placed on a cement slab, has been carved in marble, playing with the colours yellow, cream and white. The rectangular base, whose corners have been bevelled, bears the inscription "Passers-by pray for them". A white marble slab has been riveted to this base, invoking this struggle for freedom. The yellow marble pillar, which bears the names of the missing patriots, is crowned with a pointed element on which appears the name of their leader. A heroic epitaph "Pour que vive la France. Ici sont morts des héros" followed by the date "22 July 1944" is engraved in the marble, the writing being enhanced with black paint. (PNRV)
Galery
---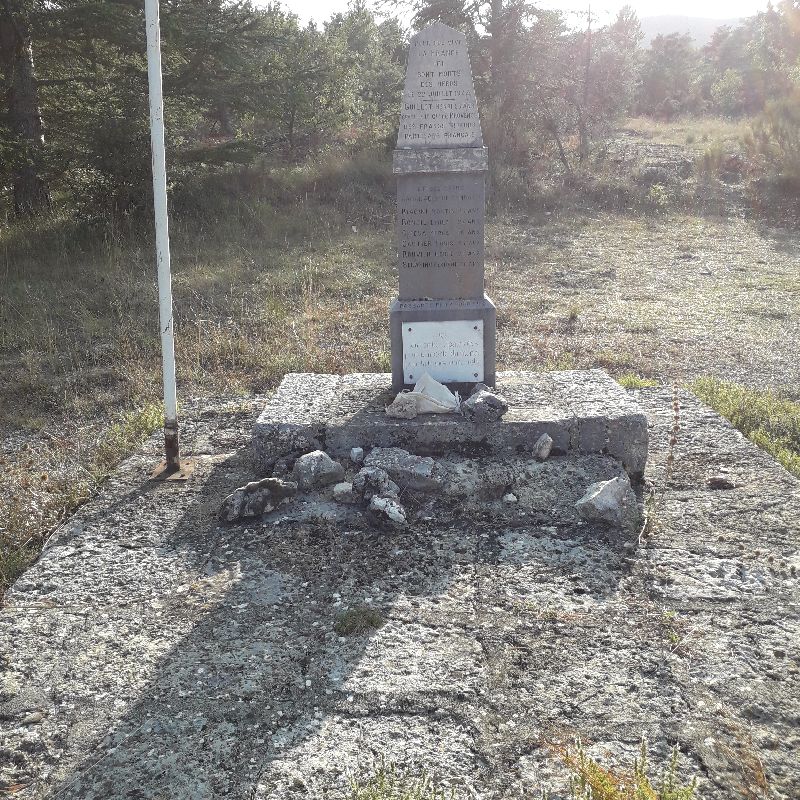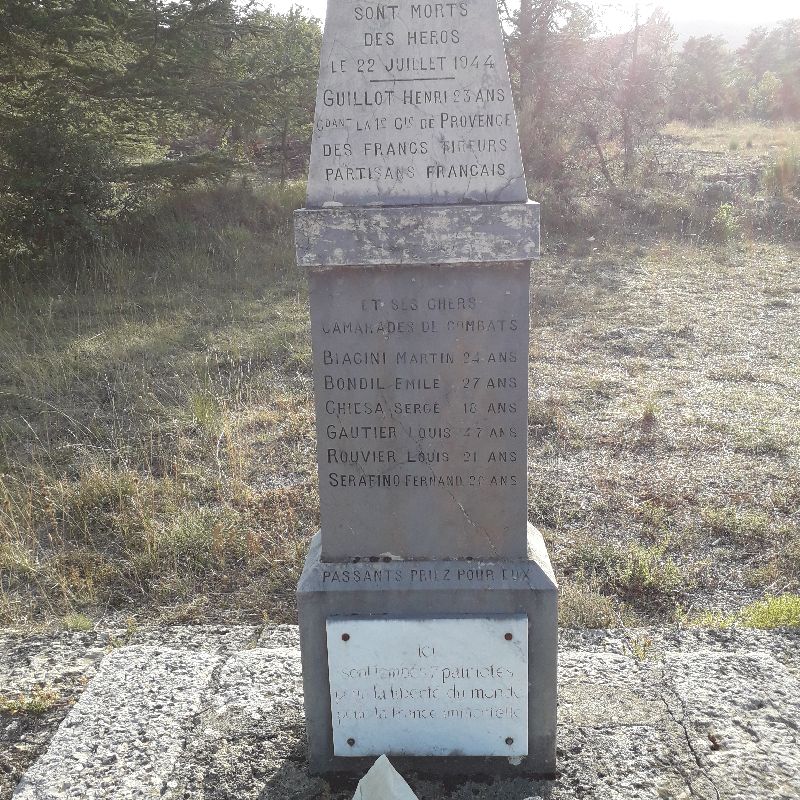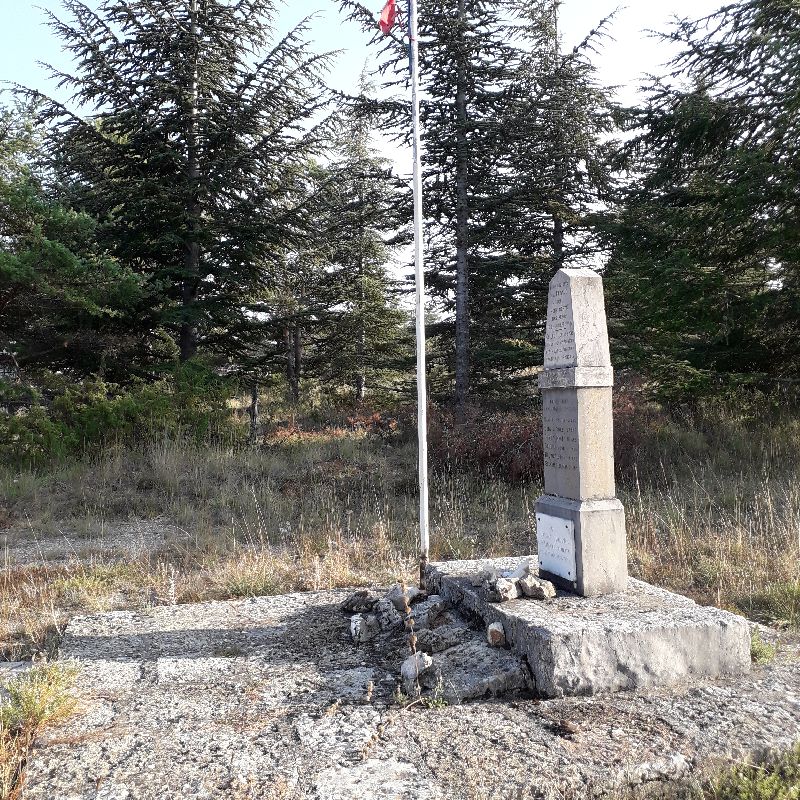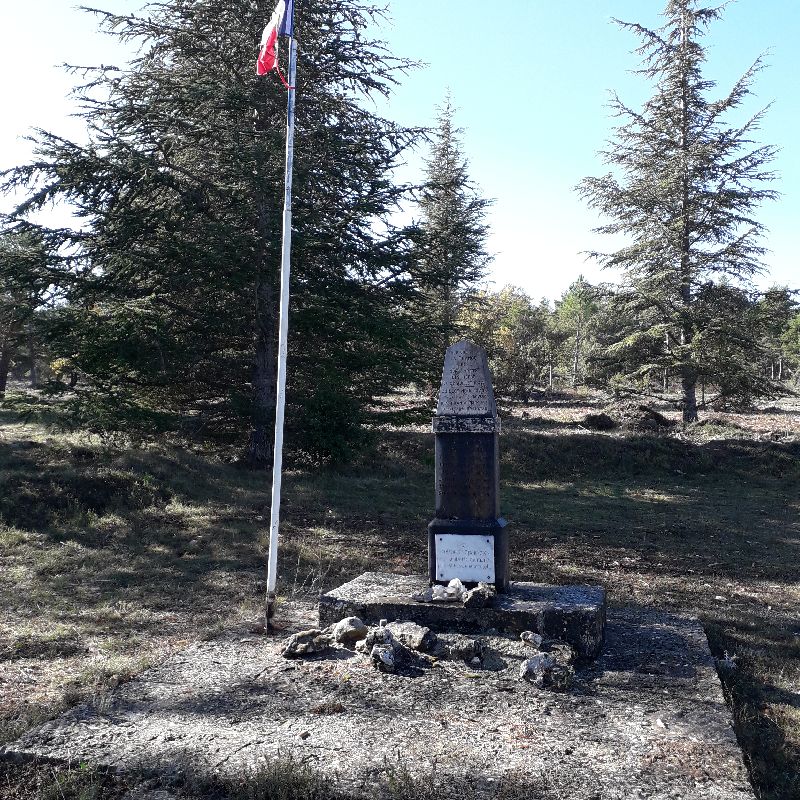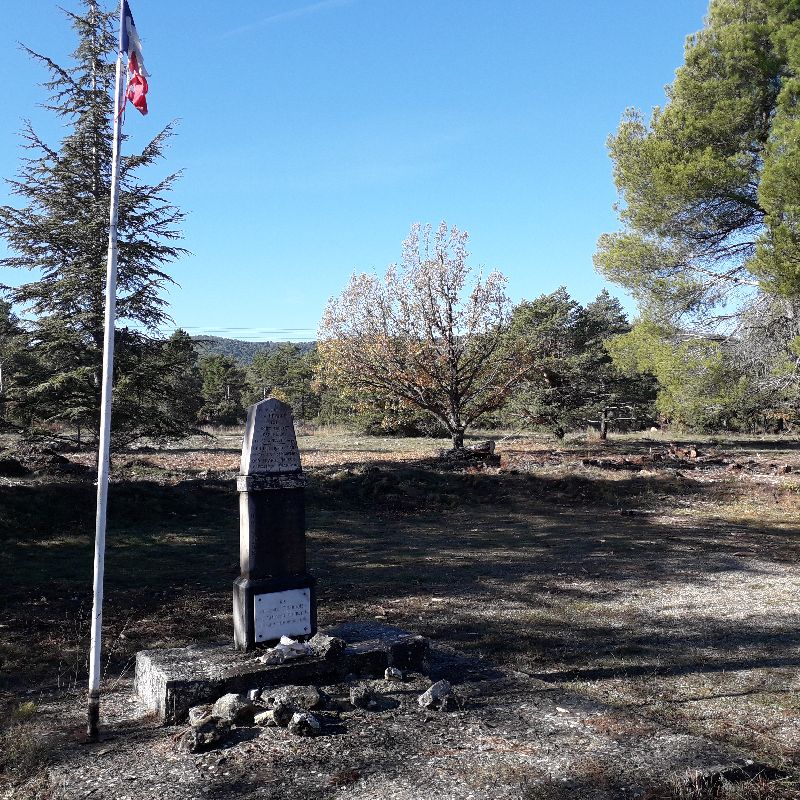 Contact
---
Phone +33 4 94 50 99 05

Route Départementale 957
83630 - BAUDUEN
---
Modified from 03/03/2021 by "Office de Tourisme Intercommunal Lacs et Gorges du Verdon".
Openings
---
All year round, daily.